CATAPULT ATTRACTIONS
Bounce your way around Catapult and the Launch Zone, become a leaping legend on the Leaping Leopard Giant Airbag, take your best friend and race down the Catapult Mega Chute, climb around our free climb and dive into the Air Bag below, and soar down the Speed Slide! When you've conquered all of those attractions, let our staff assist you into a harness and fly high above the ground on the Flying Leopard!
Can you conquer all of Catapult in one visit? Don't worry, join our Membership Program today for unlimited opportunities to experience your favorite attractions over-and-over!
Outside food & drinks are strictly prohibited.
Catapult Safety Socks are required to participate or walk on any attractions.
Height Restriction
Flying Leopard: ​​A participant must be 48" or taller. Maximum weight: 225lbs
Speed Slide: A participant must be 42" or taller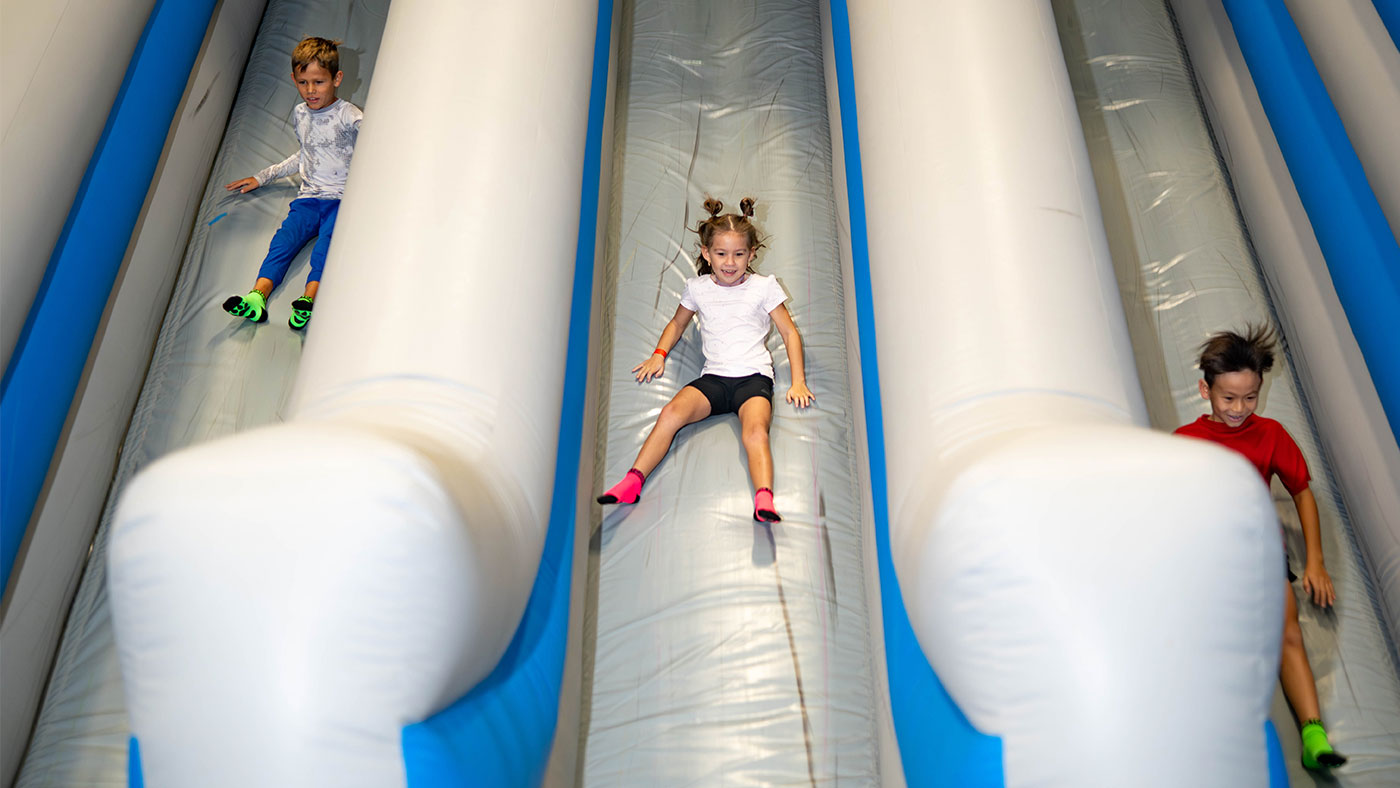 LEAPING LEOPARD SLIDE
What would an adventure park be without its slide? This isn't your average slide, either…it's mega huge. This attraction is addicting – you can't slide just once! Purr-fect for all ages.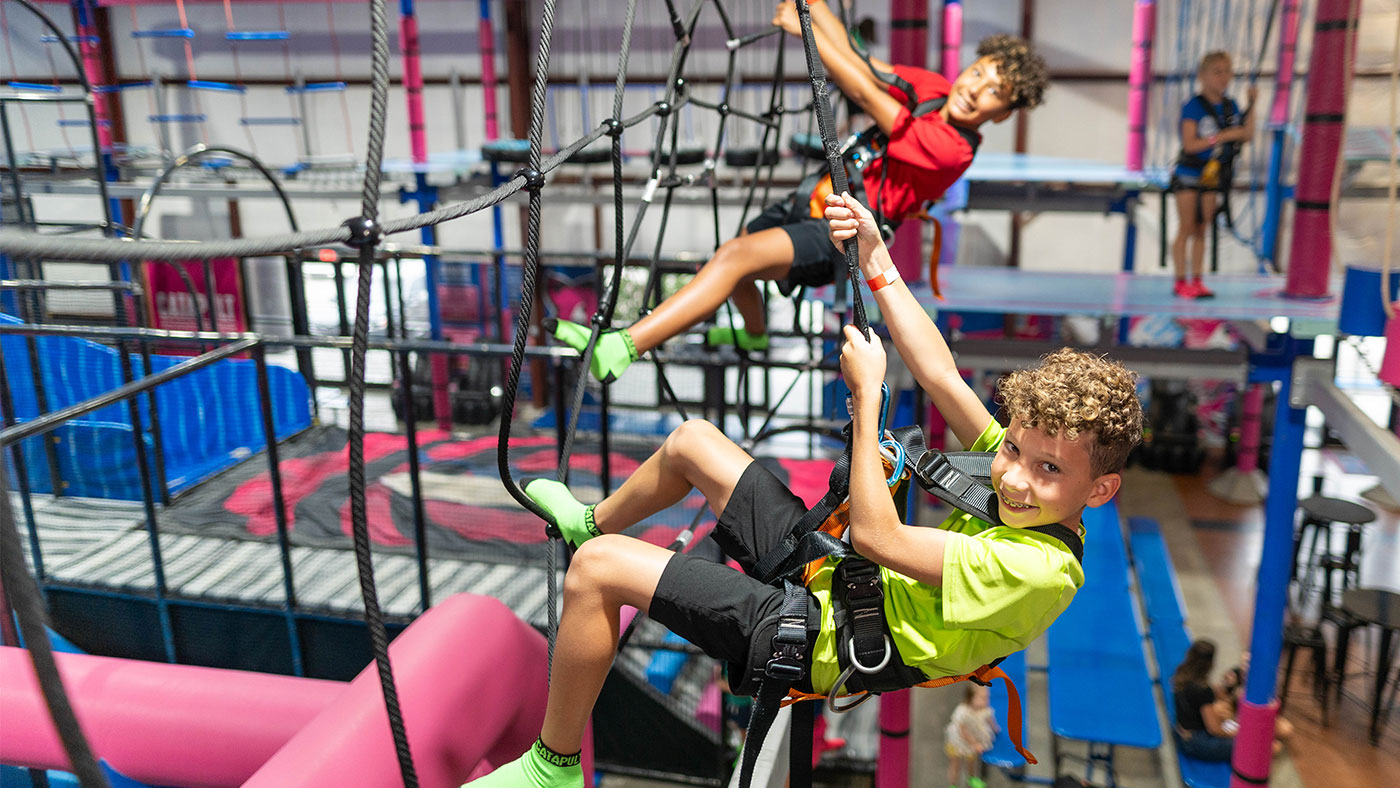 FLYING LEOPARD
If you ever wanted to be Tarzan, this is your chance! Test your cat-thletic abilities, coordination, and balance in this obstacle ropes course that includes a zip line!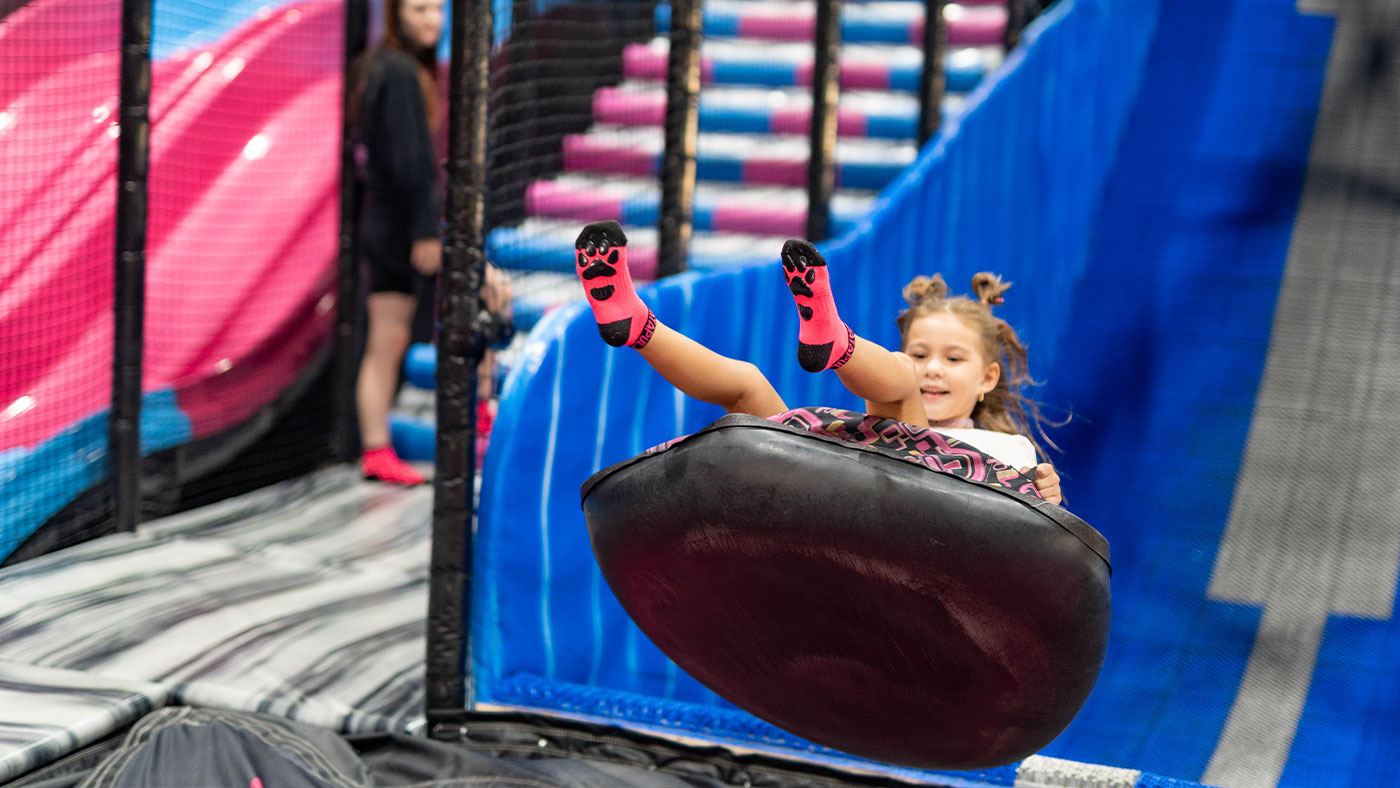 TUBE-TOPIA
Let Summer come to you! Instead of tubing the river, we provide tubing indoors! Grab your tube and soar down Tube Topia. Stick with us and it'll be summer all year long!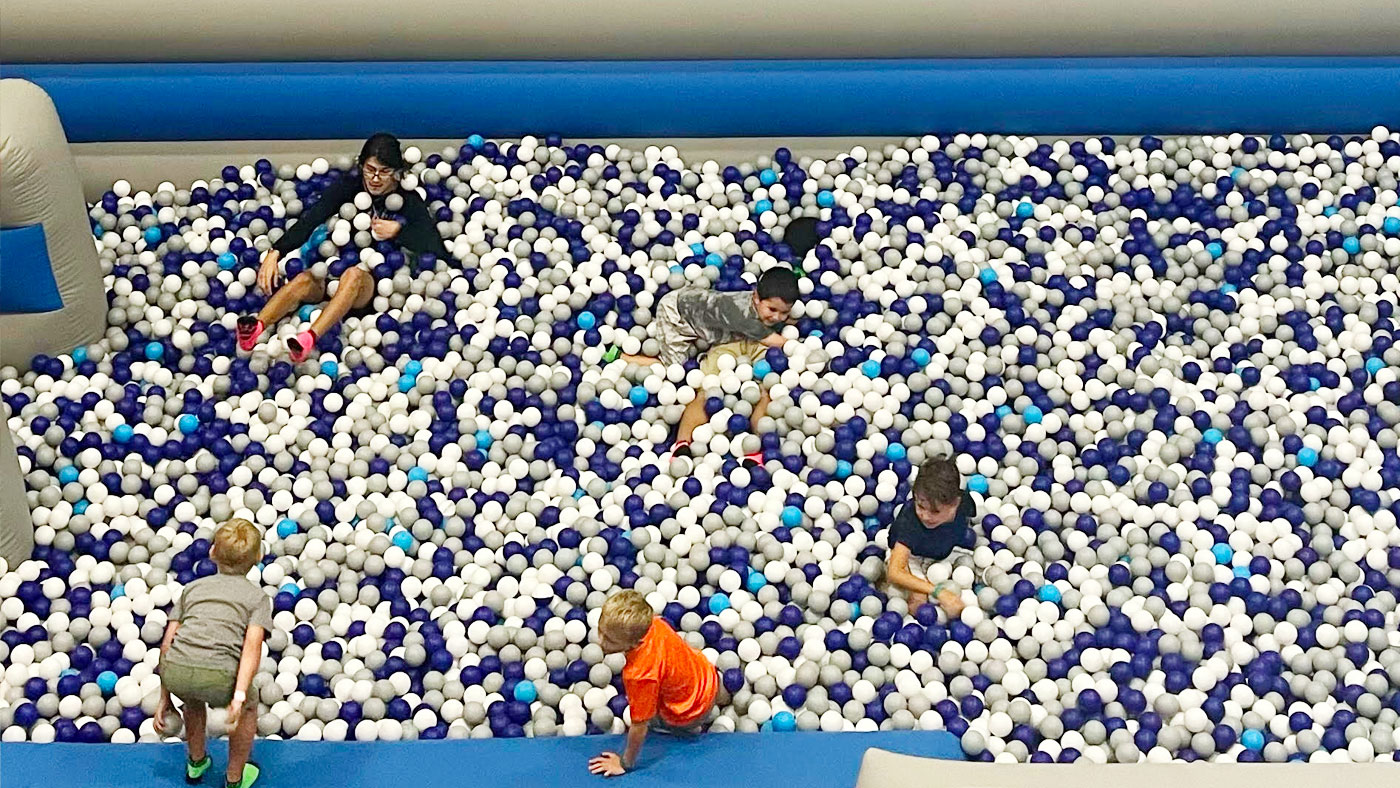 CAT PIT
Come and dive into our giant Cat Pit! You can slide down the Mega Chute that soars you directly into the Cat Pit, or you can simply dive right in!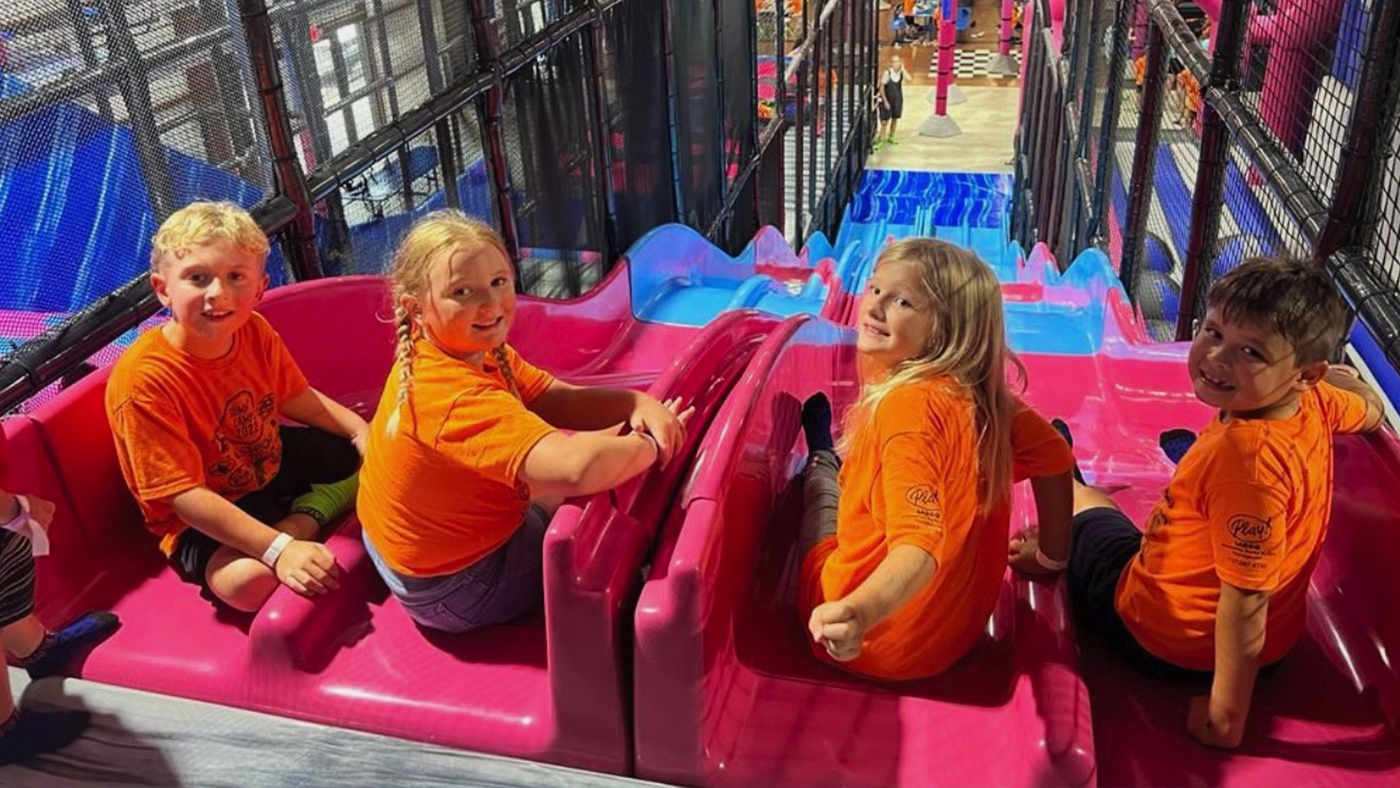 WAVE SLIDE
Pssst… wanna hear a secret? This is the fastest wave in town. So if you want to hit the surf, grab 3 friends and race down our quadruple wave slide, which drops you in the middle of all the action!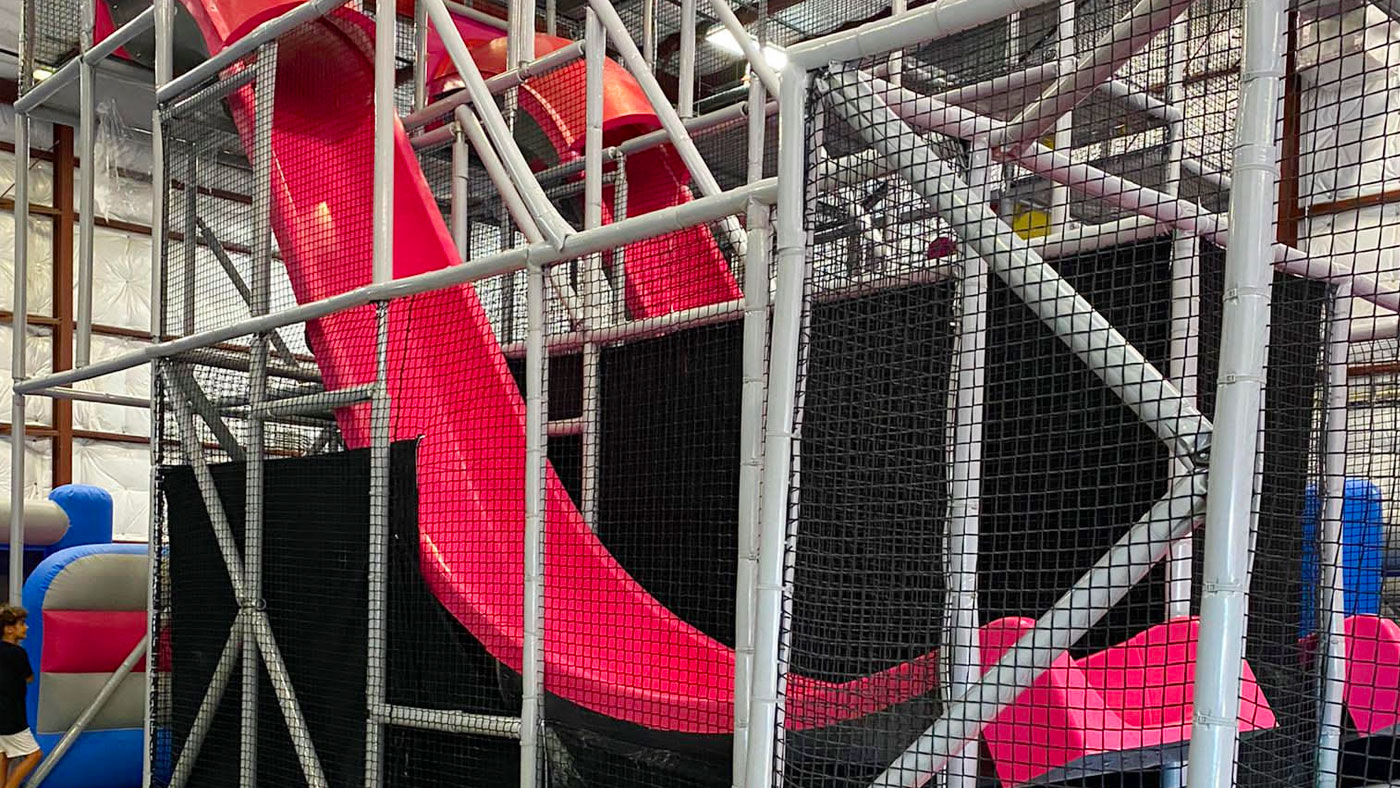 SPEED SLIDE
Remember when you used to go to the water park and soar down those water slides? Well now you can race down the Speed Slide with your best friend and land on a giant airbag! Trust me when we say, this is 10 times more fun.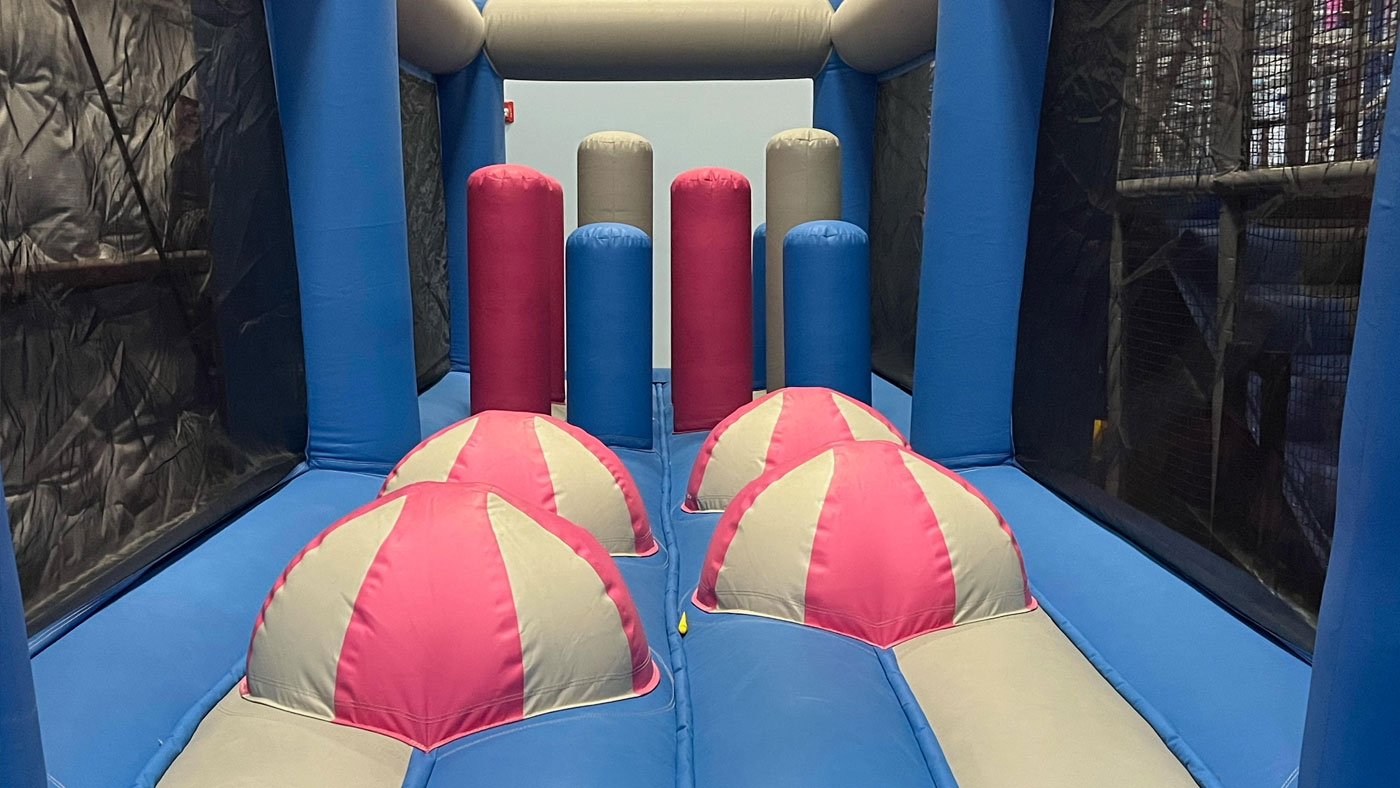 NINJA CAT COURSE
Ever wanted to be like those Ninja warriors on TV? Now's your chance! Test your speed, reflexes, agility and strength on our advance Ninja Cat Course. A couple of rounds of challenging obstacles and you'll be ready for reality TV in no time!