CATAPULT ATTRACTIONS
Bounce your way around Catapult and the Launch Zone. Test your meddle on the Tornado Twirl. Become a leaping legend on the Leaping Leopard Giant Airbag. Take your best friend and race down the Catapult Mega Chute, and then face off on the Cat Fight. Continue your friendly competition on the Flying Leopard and Catwalk. Climb around our Free Climb and dive into the Air Bag below. Hike all the way to the top of Mt. Catapult, and after you have conquered one of the wonders of the world; become a wonder of the world as you reach Flash-level speeds as you hug the walls around the Wall Run.
Can you conquer all of Catapult in one visit? Don't worry, join our Membership Program today for unlimited opportunities to experience your favorite attractions over-and-over!
Outside food & drinks are strictly prohibited.
Catapult Safety Socks are required to participate or walk on any attractions.
Height Restricted Attractions
Cat Walk: A participant must be 42" or taller. Maximum weight: 225lbs
Flying Leopard: ​​A participant must be 48" or taller. Maximum weight: 225lbs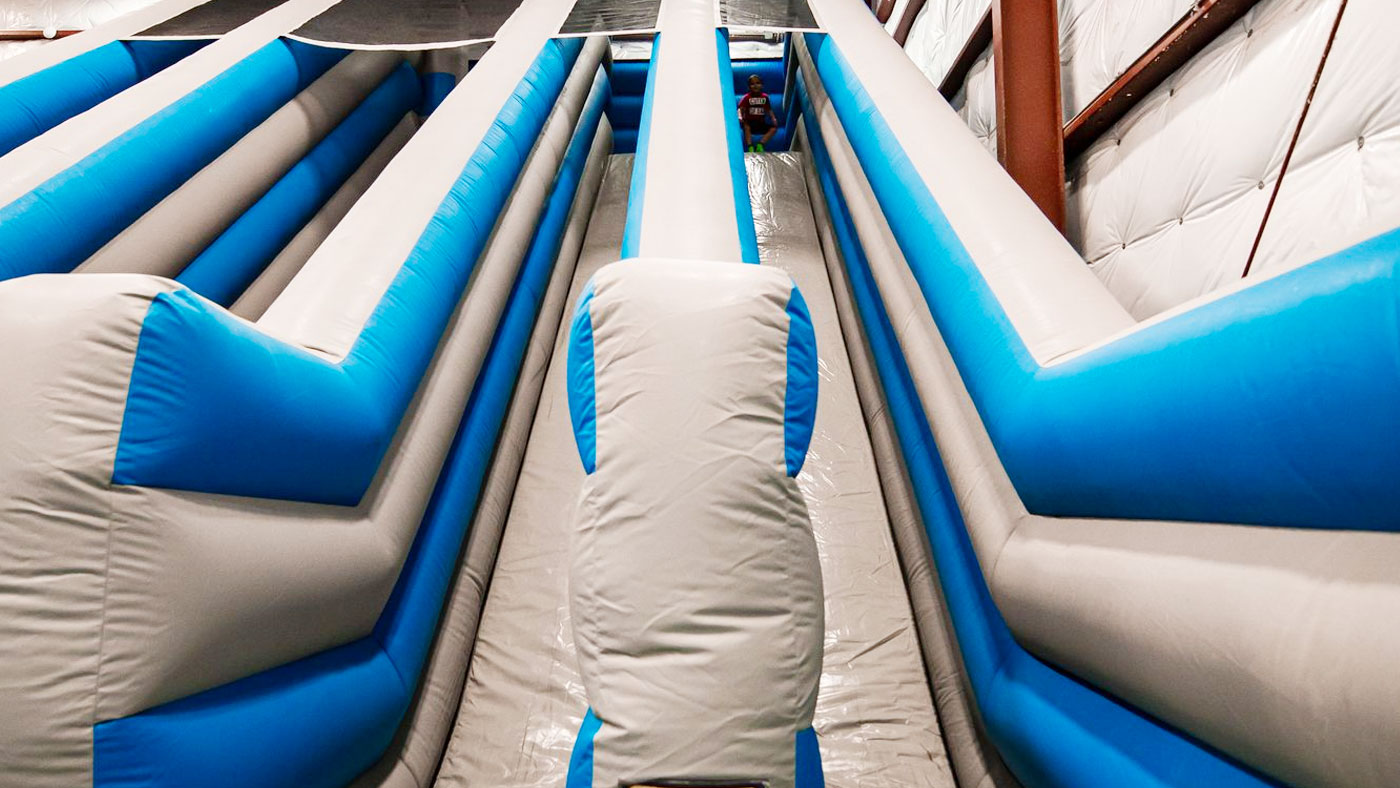 LEAPING LEOPARD SLIDE
What would an adventure park be without its slide? This isn't your average slide, either…it's mega huge. This attraction is addicting – you can't slide just once! Purr-fect for all ages.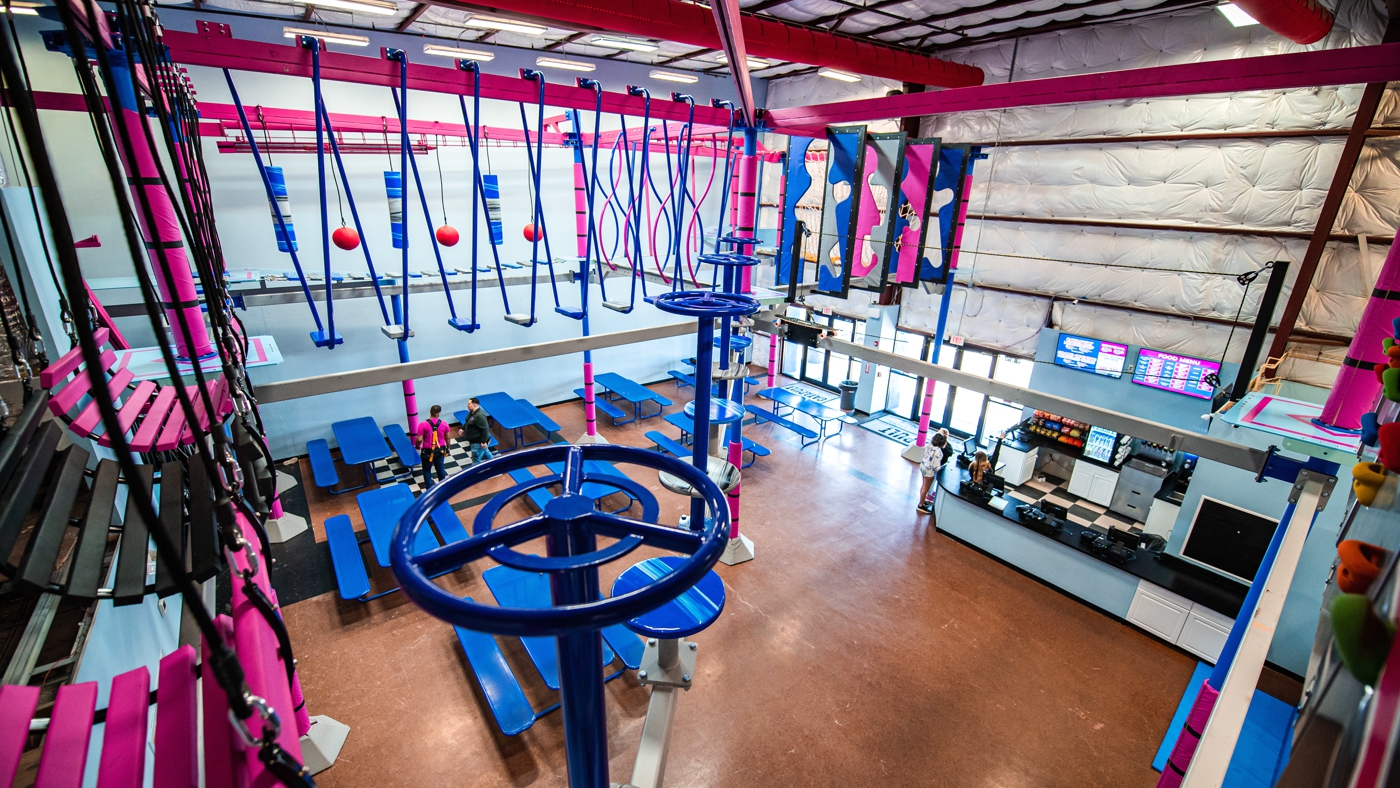 FLYING LEOPARD
If you ever wanted to be Tarzan, this is your chance! Test your cat-thletic abilities, coordination, and balance in this obstacle ropes course that includes a zip line!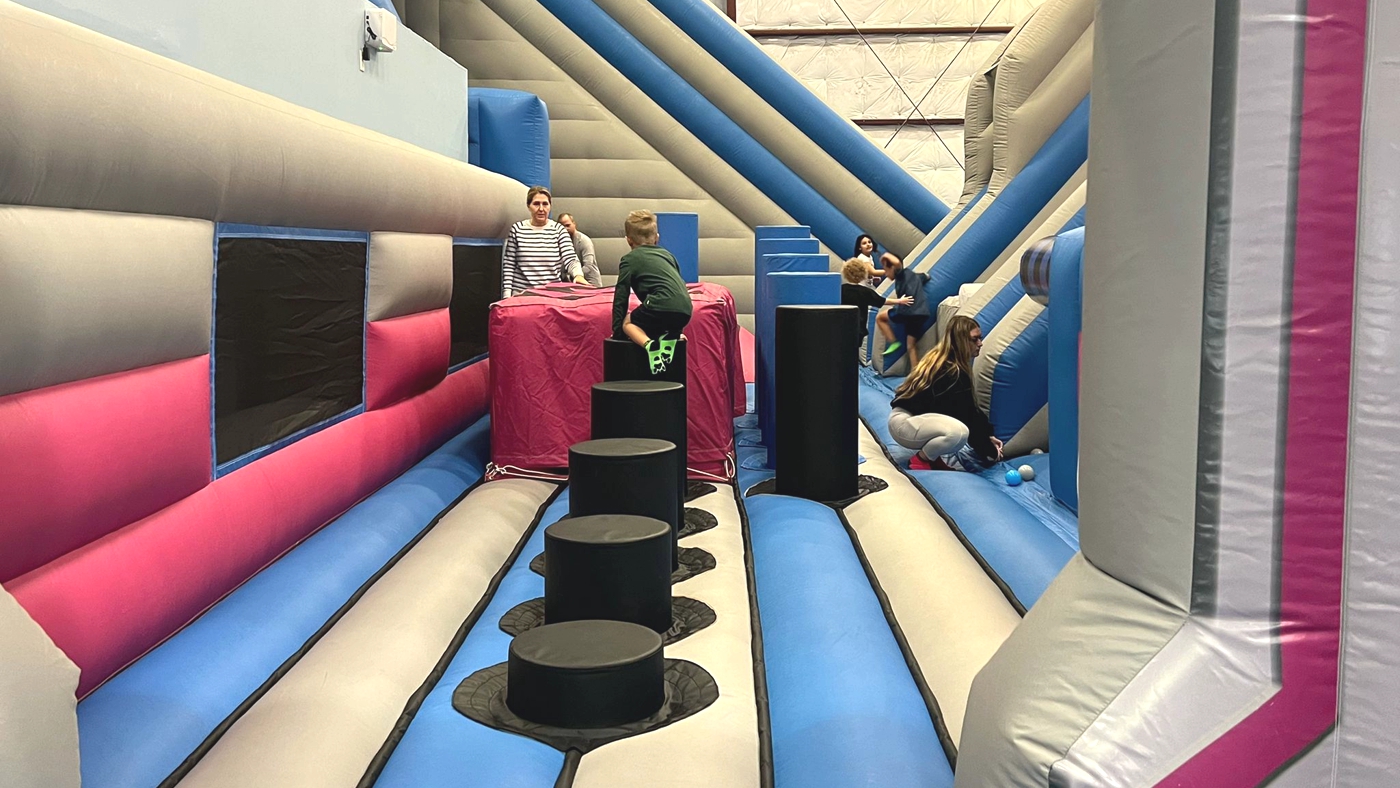 CAT WALK
Remember when you used to impress your friends by balancing on a ledge or fence? It's time to take it to the next level with this attraction, where the challenge is to hop from place to place until you reach the top. Don't forget to strike a pose when you finish – you are on the Cat Walk after all!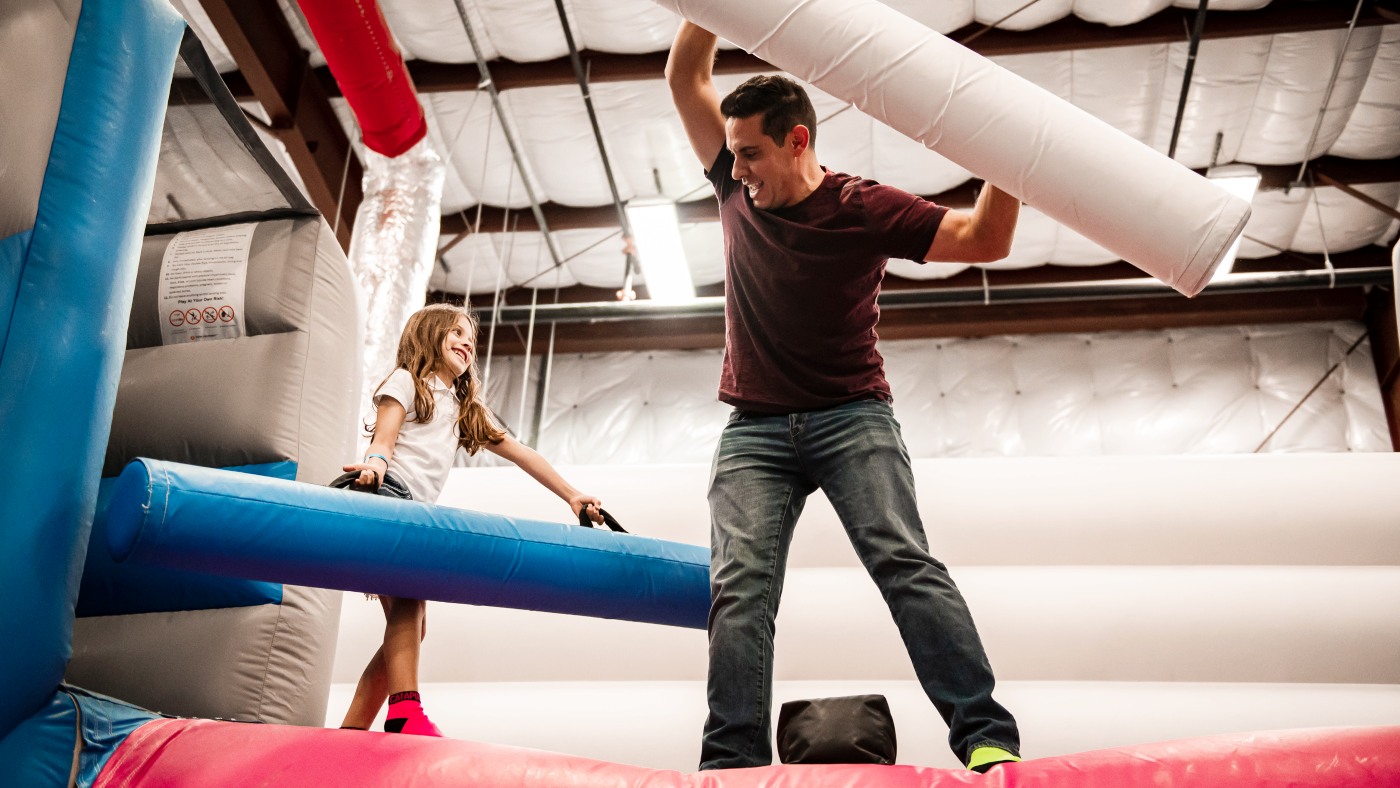 CAT FIGHT
Gymnastics meets medieval sword play for the ultimate duel in this battle of balance and strength. Objective: Knock your opponent off the battle beam without falling off yourself. The ground is lava (okay, it's airbag, but go with it). Grab a partner and battle it out! Winner is the last one standing.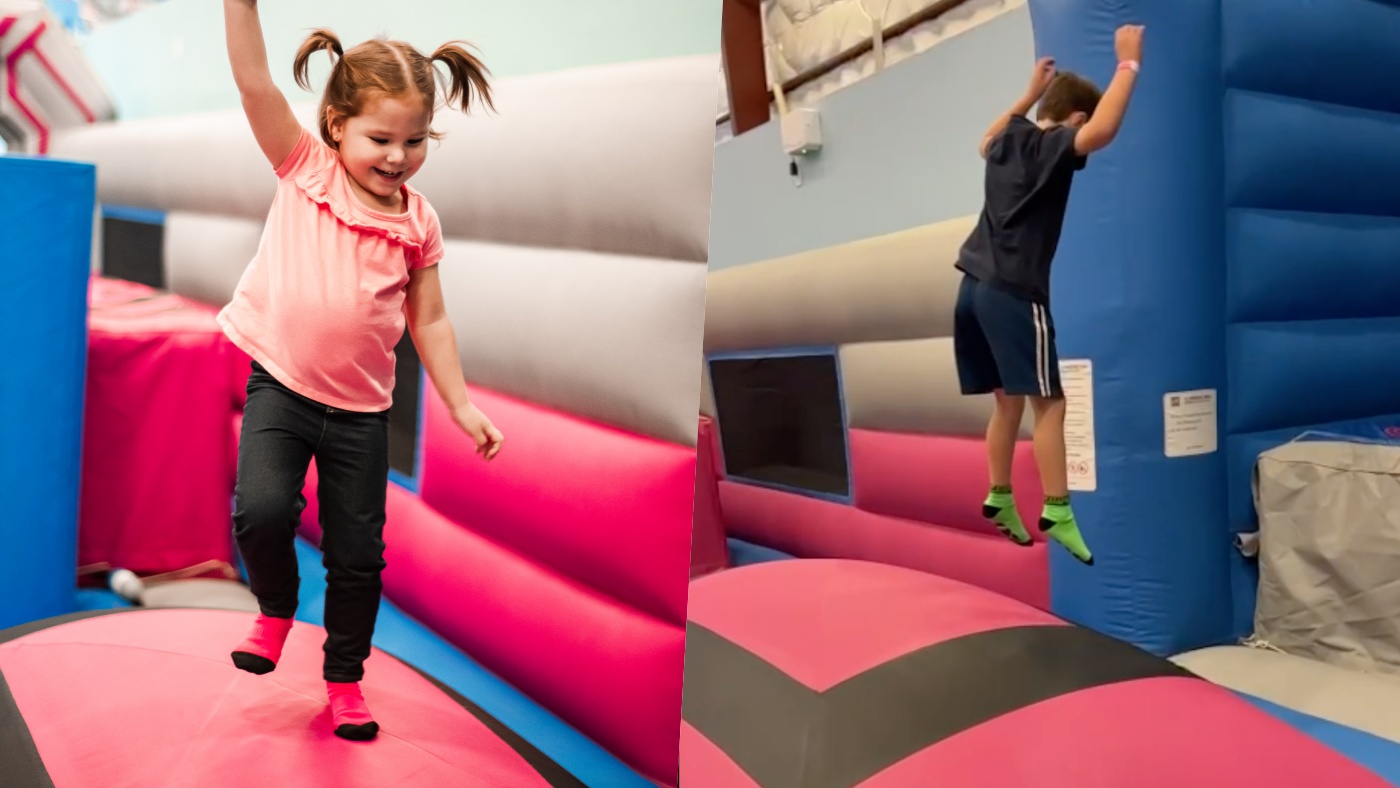 MT. CATAPULT
Reach new heights as you trek to the top of Mt. Catapult. Don't forget to yell "I'm king of the rock!" at the summit of the mountain. Then slide down the other side and do it all over again. This attraction is purr-fect for all ages, especially the little kitties.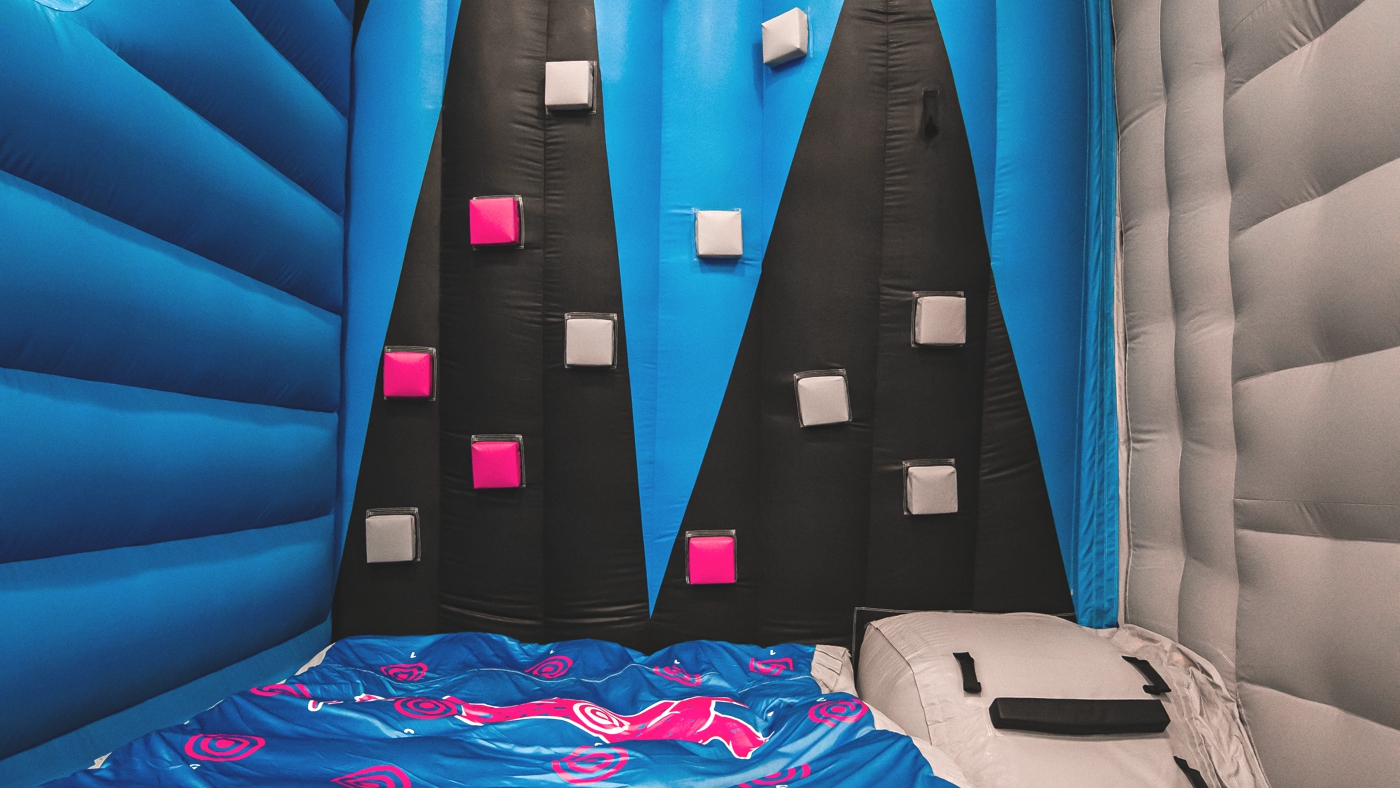 FREE CLIMB
Test your climbing skills on our Free Climb wall. Can you make it to the top? Can you make it from one side to the other? If you conquer everything, then enjoy your free fall into the Air Bag below! *Pro Tip – even if you fail, you still get to fail into the awesome Air Bag below!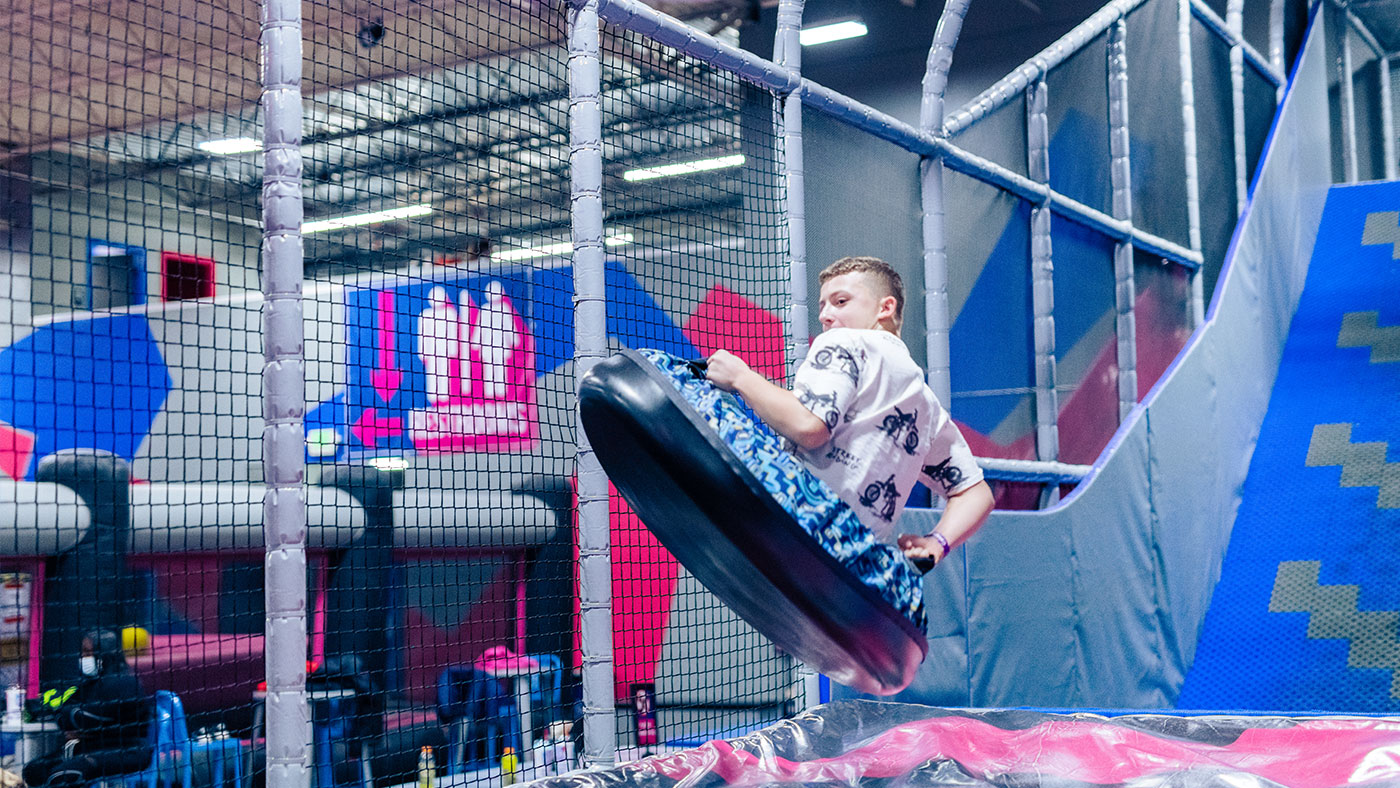 TUBE-TOPIA
Let summer come to you! Instead of tubing the river, we provide tubing indoors! Grab a partner and have a racing competition on our side-by-side slides. Stick with us and it'll be summer all year long!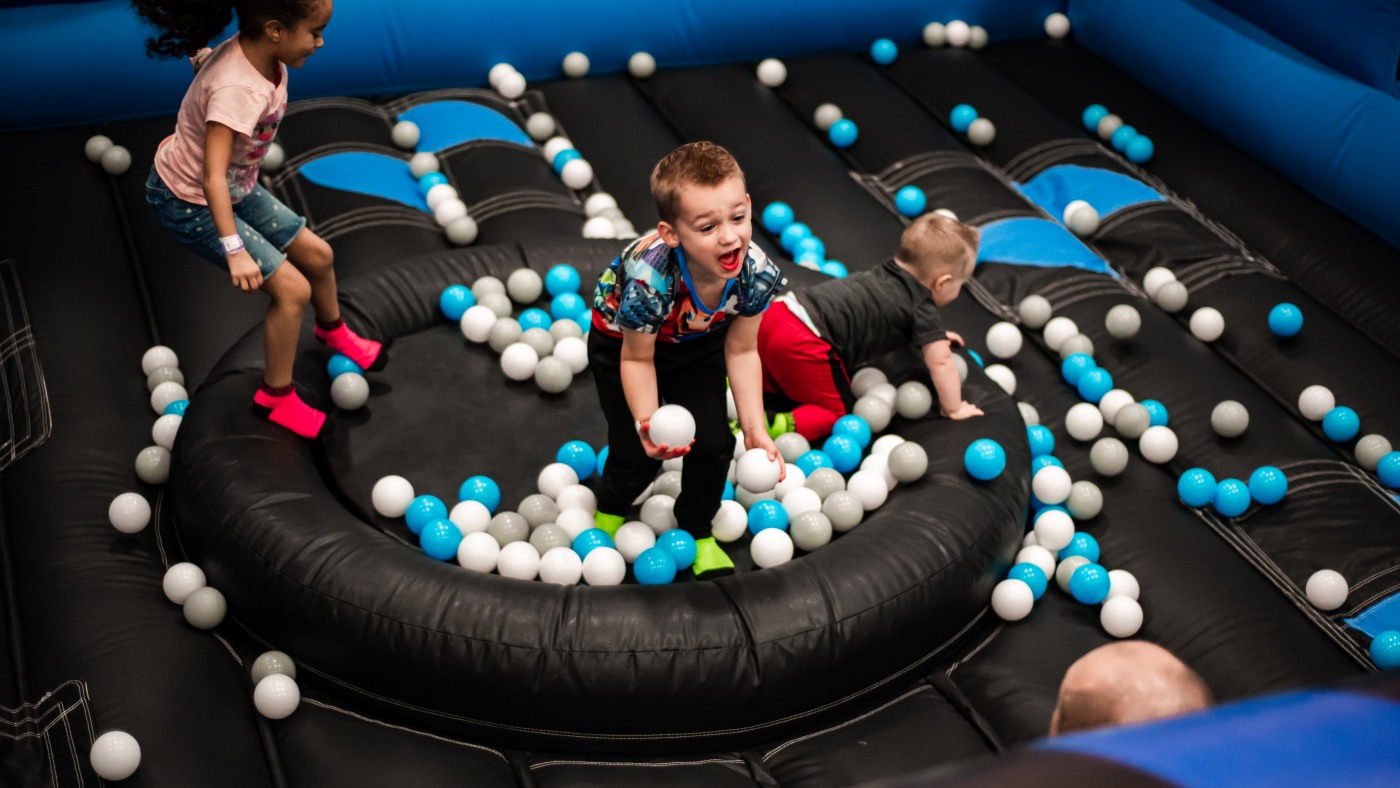 CATAPULT CUBS
This attraction is designated for the little ones. A fun bounce pad filled with balls! This toddler only area is just for those cubs under 2'3"!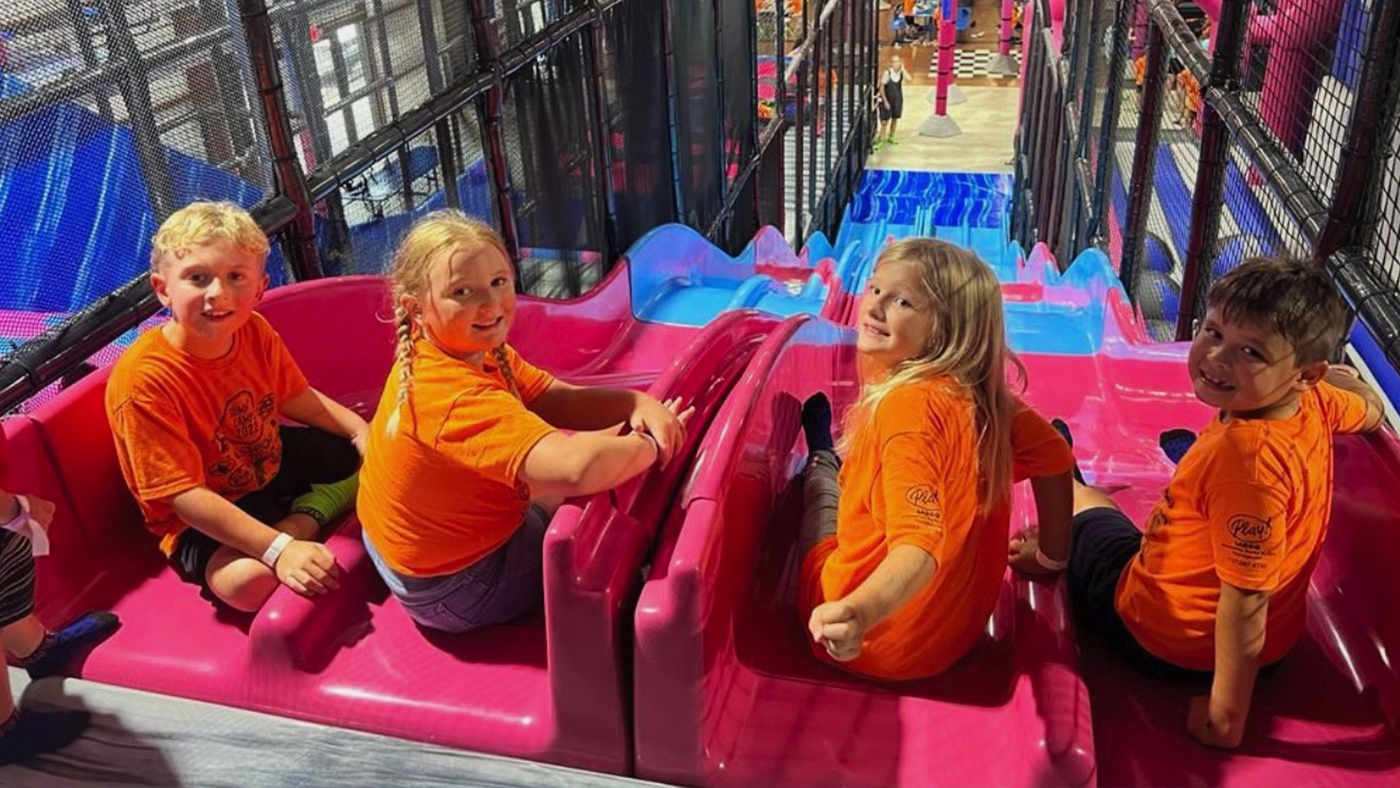 WAVE SLIDE
Pssst… wanna hear a secret? This is the fastest wave in town. So if you want to hit the surf, grab 3 friends and race down our quadruple wave slide, which drops you in the middle of all the action!