CATAPULT ADVENTURE PARK
TARPON SPRINGS
Catapult Adventure Park
Tarpon Springs
40767 US Hwy 19 N,
Tarpon Springs FL 34689
(727) 888-0098
Hours
Mon-Fri: 10am – 9pm
Saturday: 10am – 10pm
Sunday: 12pm – 9pm
MEMBERSHIPS
$20 / monthly
$199 / yearly
JUMP PRICES
1 hour $22.00
2 hours $27.99
10 CHILD
BIRTHDAYS
2 Hours Jump $319
3 Hours Jump$399
20 CHILD
BIRTHDAYS
2 Hours Jump $599
3 Hours Jump$699
 BOUNCE & BITE
4 Jumpers
$159 $129
GROUPS
For groups of 50+
$20 / person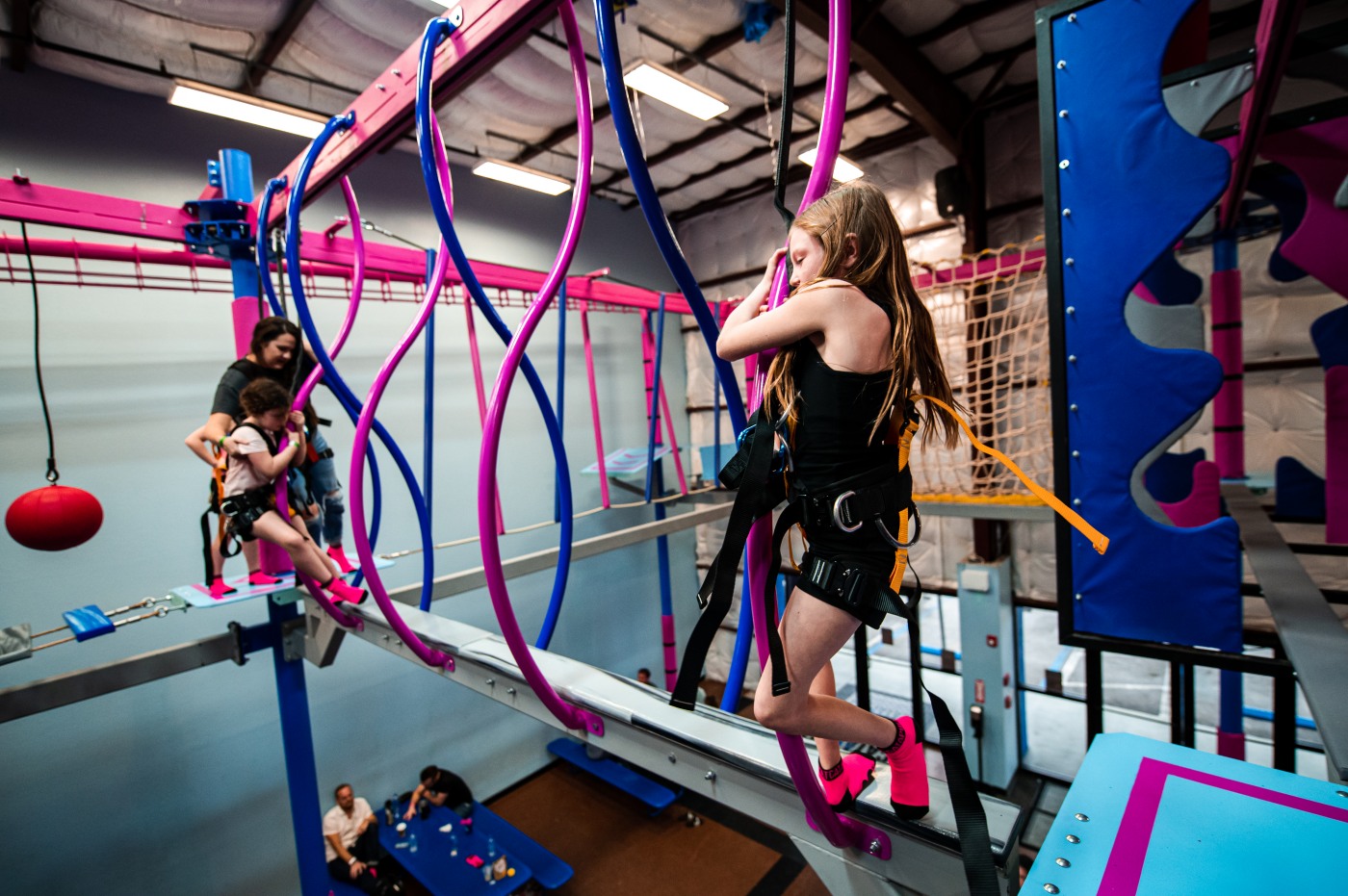 If you ever wanted to be Tarzan, this is your chance! Test your cat-thletic abilities, coordination, and balance in this obstacle ropes course that includes a zip line!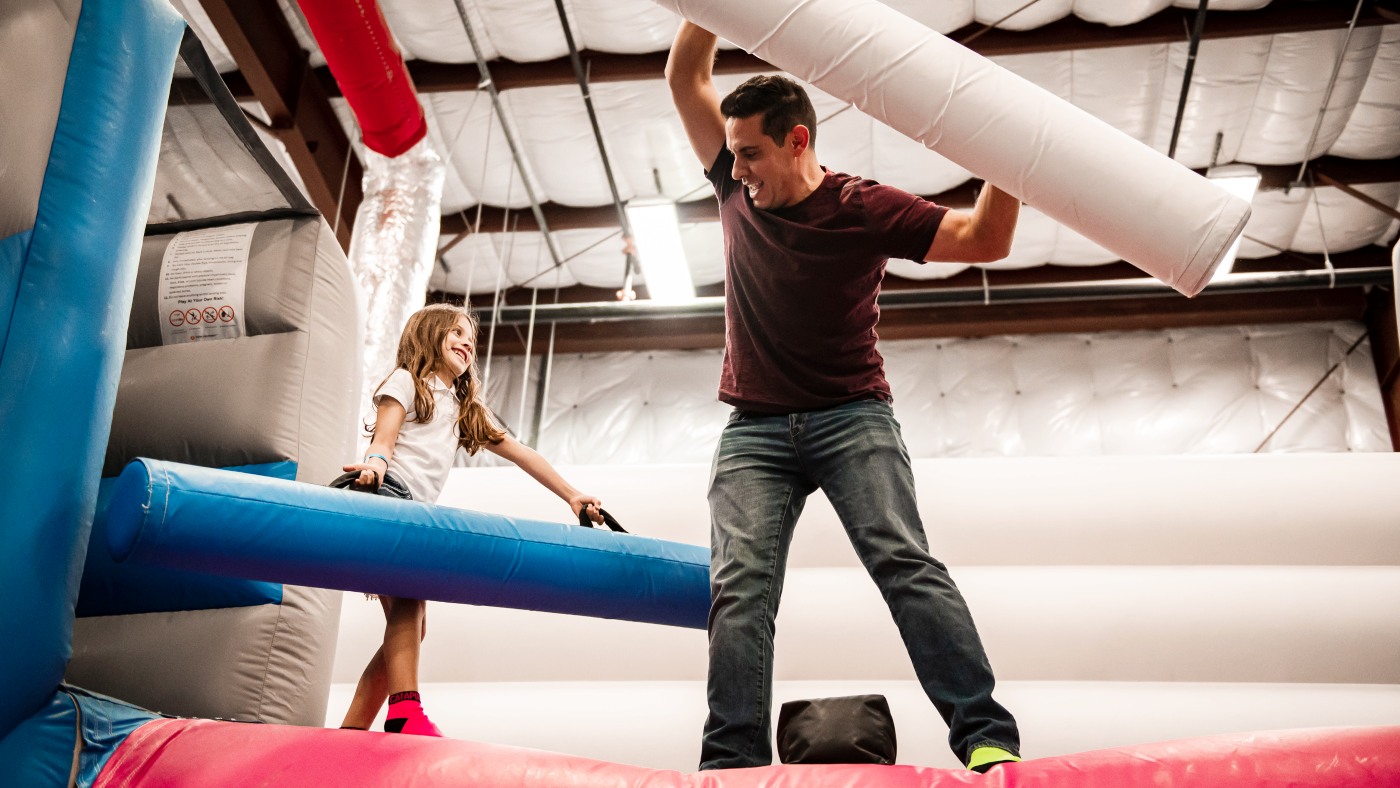 Gymnastics meets medieval sword play for the ultimate duel in this battle of balance and strength. Objective: Knock your opponent off the battle beam without falling off yourself. The ground is lava (okay, it's airbag, but go with it). Grab a partner and battle it out! Winner is the last one standing.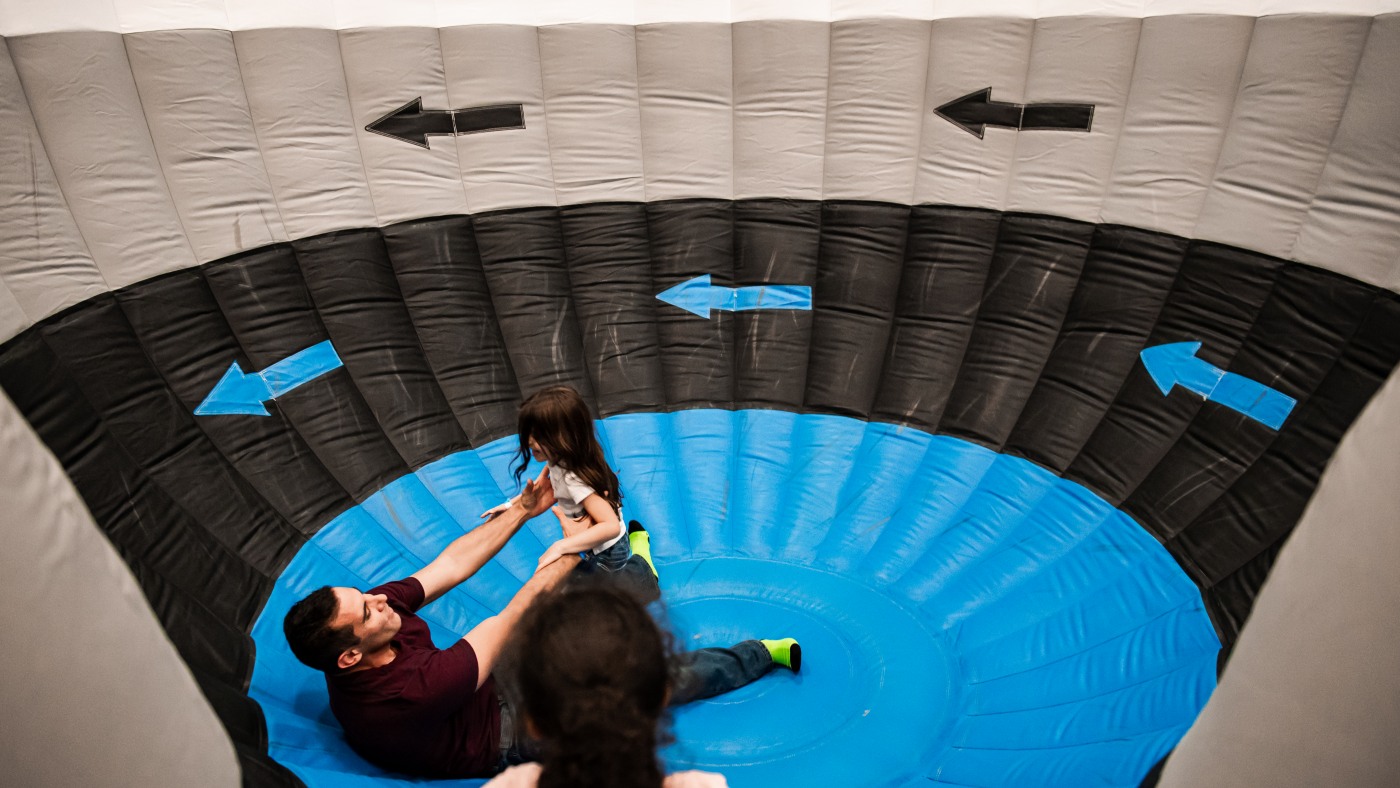 Have you ever wanted to be like the Super Hero, Flash, where you could run up a wall? Now you have that exact opportunity! Treat your body like a NASCAR Race Car and run around our Wall Run so fast; that you are basically running sideways! Can you run around fast enough to reach the Summit of this attraction?
Outside food & drinks are strictly prohibited.
Catapult Safety Socks are required to participate or walk on any attractions.
BOOK YOUR BIRTHDAY or EVENT WITH CATAPULT
A party host is designated for all of your party needs: setup, serving pizza and cake, supervision in the attraction areas, and clean-up.